Please note than we have temporarily stopped our activities on the farm.
About Us
Our story began in 2008 when we decided to embrace a common dream of working the land. The adventure started with the purchase of a farm in the Ottawa-Gatineau outskirts in La Pêche. What started as a hobby quickly became a strong desire to produce quality foods for our kids and entourage to enjoy.
When you buy grass-fed beef or veal from la Ferme aux couleurs du temps, not only are you getting a high-quality product, you are also taking part in supporting local farming that humanely raises its animals and fosters sustainable development. Thank you for caring about our environment!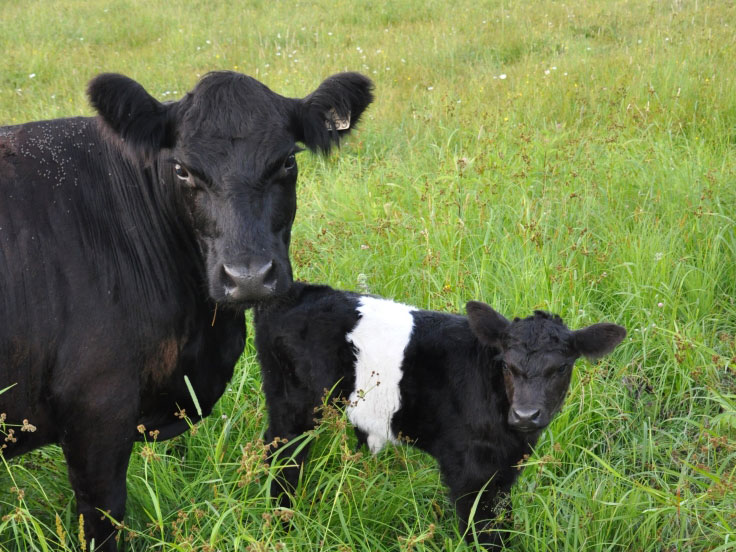 Your farmers
We, Antoine and Rosie, are often told that we were born in a kitchen; this is not far from the truth as both our mothers are great cooks! Loving a delicious meal, it was normal for us to want to grow and rear our own produces. This need became even more important when our two sons were born (Mathias and Xavier). Not only did we want to produce healthy and environmentally friendly food, but do it while ensuring the well-being of our animals.
Our projects
We have many projects and improvements in mind for the farm, some for our facilities and others for our crops and livestock. We want to start rearing organic pigs as soon as summer 2015 followed by growing crops such as garlic, root vegetables and squash (organic production on a small scale).
As for our facilities, we will soon complete an automated water system for our cattle which will greatly reduce our work. We will also build a corral near our hay shed. This type of wooden pen will allow us to safely manipulate the animals, either to have them examined by a veterinarian, to follow up on calving or to transport the animals to the abattoir.